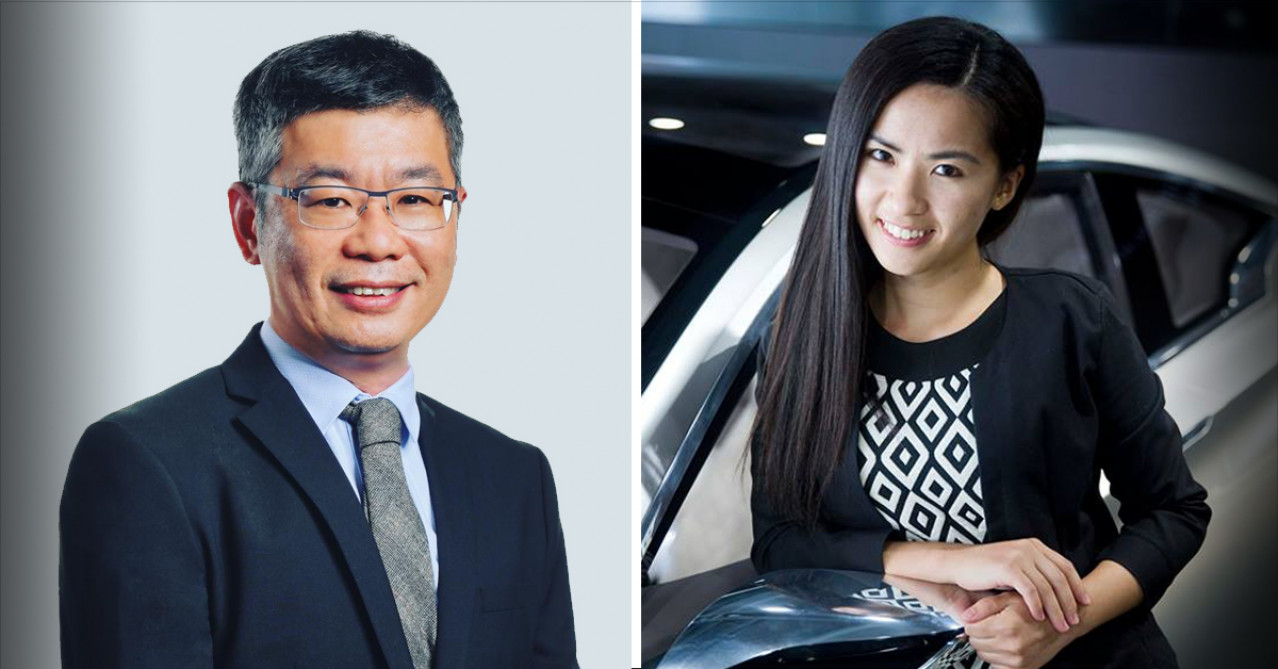 How To Overcome Challenges In Leading Intergenerational Teams
Published on 2022-11-09 by SMU Lee Kong Chian School of Business Social Media Team
As digital disruption transforms industries globally, organisations are hiring younger digital natives who could hasten their technological shift. The modern workforce is witnessing the rise of millennial executives managing older colleagues, or business leaders navigating tensions between various generations within a team.


According to a recent survey by automation tool Zapier, there is a 62 per cent chance that your manager is a millennial. While the average CEO appointment age globally is 50, there is a trend of high-profile companies recruiting younger business leaders. These include 38-year-old Singaporean Shou Zi Chew, who became CEO of TikTok, and the appointment of 29-year-old Mikko Salovaara as CFO of top London fintech company Revolut in May 2021. Moreover, the spike in millennial and Gen Z entrepreneurs signals an increasing number of younger bosses running their own businesses and managing employees.


However, while younger execs arguably possess more drive, greater relatability to millennial consumers, and tend to be digitally savvier, they may have to overcome challenges in leading intergenerational teams. In particular, involving older colleagues who may be more sensitive to a workplace generation gap. A difference in mindset among millennial, Gen X and baby boomer workers may also give rise to workplace tension and inefficiency.


SMU Executive Master of Business Administration (EMBA) student and Republic of Singapore Navy Senior Lieutenant-Colonel Loh Mun Heng shares the challenges he's faced in managing an intergenerational workforce, while SMU MBA graduate and Sales and Marketing Manager Jacqueline Tse reveals ways in which she effectively collaborates with older colleagues.
How a marine manages the generations
A Generation X-er, Mun Heng is currently developing and training organisational leaders for the Singapore Armed Forces as the Senior Directing Staff (Navy) at the Goh Keng Swee Command and Staff College (GKCSC). To him, managing intergenerational teams is "like riding a roller coaster".
"You need to recognise everyone holds a certain value in contributing to the [organisational] outcome overall. Once you accept that, you can tap into their strengths."
And what would Generation Z's biggest strength be, according to Mun Heng? The ability to identify lean principles — a methodology of continuously improving work processes, purposes, and people, very quickly.

He adds: "This may be, in part, due to their upbringing — their parents took close care of their routines, the 'where', 'what' and 'how' to study. Gen Z therefore has a lower tolerance for inefficiency and complex technical jargon."


Younger co-workers are also less intimidated to question existing modes of work. As such, they are better to spot gaps in a plan or strategy, or processes that are overly complicated. They may also point out better ways to communicate with a layperson or generalist.
Despite appreciating the strengths of younger colleagues, Mun Heng has noticed biases on both sides of the generational fence. Younger teams tend to view older peers as being too stubborn to listen, prone to critical yet unconstructive rebuttals, and a tendency to capitalise on their 'experience' in a dispute.
Meanwhile, older team members may believe younger employees take greater risks, and care less about the consequences of their actions and inactions.
"The challenge is to guide both teams to see each other's viewpoints beyond pre-existing biases," he adds.
To do so, Mun Heng highlights the benefits of establishing a strong company culture and values system to set down acceptable and unacceptable behaviour. This creates a common framework for clear communication and being inclusive. He also encourages leaders to frame discussions or problems on fundamentals or principles so everyone, regardless of experience, can participate.
This ability to foster intergenerational collaborations is reinforced at SMU, notes the defence expert, who is enjoying the "safe environment for expression and experimentation" provided by the EMBA programme.
"I found that everyone inevitably lowers their predispositions and biases at SMU," notes Mun Heng.

"This helps me better understand how millennials think, speak and make sense of issues. I also got to experiment with how I communicate with them during group work and class discussions. These interactions are really useful and relevant — something that money cannot buy."
Making a mark as a Millennial
Jacqueline Tse is an experienced manager who's held roles in the automotive industry – globally and regionally. Since May 2021, she's been the account manager for the Singaporean office of a Norwegian baby furniture manufacturer, Stokke, which she describes as having a flat hierarchy. Jacqueline received an Impact on Asia Scholarship during her one-year full-time MBA degree at SMU, graduating in early-2022.
She's also a millennial who recognises the value of older workers' experience.
"The majority of my decade in the workforce has been in dealing with people, including customers. You really need hands-on experience to deliver premium customer service. It's not something you can 'Google', like to google how an engine operates," Jacqueline says.
"You can't 'Google' intangible knowledge."
She likens millennials to a sponge, soaking up knowledge and embracing change — even as they receive some pushback from older colleagues for stating views that may be perceived as naïve or impractical.

"There may be things that older people, based on their experience, know won't work," she elaborates.

"My advice would be to think about why you are in the meeting, and what value you can bring to the table. There is no point in speaking up just for the sake of making your presence felt. Instead, take the time to listen to others, learn from their experience, absorb the information, and then translate it into your own knowledge. Then, talk when you have a point to make."
Rather than being defensive or resistant, millennials can learn from the comments made by other generations to be more effective in the workplace. By the same token, Jacqueline urges older generations to work towards inclusivity in teams.
A good strategy to adopt and nurture is to ensure everybody in the team has a say, that their opinion is heard and they feel comfortable voicing their opinions, she adds.
"In my experience, my teams have often held workshops to review our processes and question what can be done differently. This approach helps make future collaborations smoother," shares Jacqueline.
Moreover, she appreciates the connections that her Generation X and baby boomer peers offer. As the automotive company she previously worked in boasts a large organisational structure, it takes time to identify the relevant point of contact to solve a problem. Thanks to cross-departmental projects, she has been able to build her network and buddy up with senior staff who could impart this knowledge.
And just as she received guidance from older colleagues in her line of work, Jacqueline also enjoyed being able to team up with younger students in their mid-20s during her MBA experience.
"Gen Z definitely thinks very differently," she recalls.

"For example, we would use our branded presentation templates when working for large organisations. But at SMU, younger generation students suggested including videos and checking out free templates that they'd found online, making presentations more compelling. It was exciting to see all this energy in the projects because it makes you rethink how you do things.
"Sometimes, if you stay too long in a business, you get used to the system and it makes you think that's the way you should do things," she adds.
In order for businesses to be successful in the long term, it's important that we learn to leverage the strengths of all generations within the organisation. This starts with empathy and awareness from managers and team leads, who must take the time to understand what makes each generation unique. A spirit of lifelong learning and an open mind will also enable different generations to transfer knowledge to one another, thereby mitigating any gaps that may ensue.