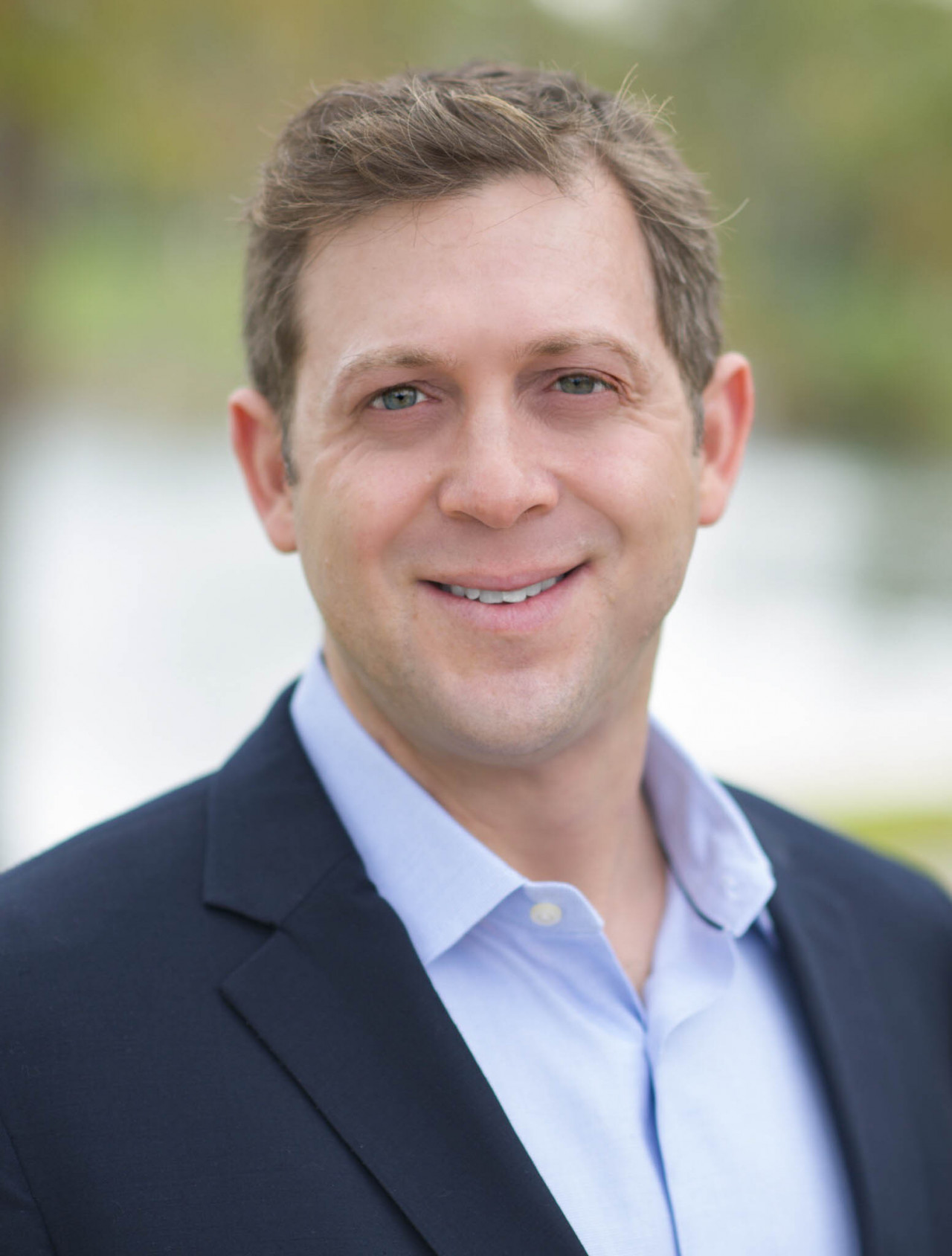 A Culture Of Continuity Is The Key To Family Business Longevity
Published on 2022-11-21 by Josh Baron, Rob Lachenauer
Family businesses can represent both the best and worst form of capitalism. We've seen families build and nurture businesses that invest in the long term, in their communities and in working and growing together as families. But we've also seen the other side: At their worst, family businesses can generate conflict that destroys their wealth, scores of jobs and their family relationships in the process. What separates the best from the worst?

Many family businesses look for one "silver bullet" or best practice to create a healthy, enduring enterprise over generations — perhaps the right governance structure, or a family constitution or a thoughtful trust structure that somehow guides successive generations. Those things can help, of course, but they alone are not the secret to creating an enduring family business. What makes family businesses successful across generations is something else: a culture that enables the business, the owners and the family as a whole to evolve and grow together over time. We'll call this a "culture of continuity," and it's built through three common traits that we have seen in family businesses that endure.


1. Curiosity: They are led by lifelong learners. These leaders ask great questions rather than assume they have all the answers. They're always exploring what others are doing and looking for new ideas, behaviors and approaches.


2. Teamwork: They embrace the fact that keeping their family business functioning well requires sustained effort, together. They understand that a family business demands collaboration in addition to individual excellence, since virtually all important decisions require alignment. They make tough choices and compromises across inevitably competing interests.


3. Adaptability: They embrace the challenges that come their way, and they are open to changing to meet them. They recognize that just because something has worked brilliantly up until now doesn't guarantee it will work going forward.


Such a culture isn't built overnight and can be a challenge to maintain, but the commitment to curiosity, teamwork and adaptability clearly helps families thrive over time. We have seen these traits expressed in family businesses of varying sizes, industries and locations around the globe that have managed to endure not just over decades, but over generations. Here are some suggestions on how to develop these traits and take action to foster your own culture of continuity.


Curiosity
Many family businesses prize their history and their legacy. There's much focus on where they've come from and
Rob Lachenauer
what they've achieved. But that can mean, in turn, that they become too insular. The most successful families we work with understand that they have much to learn from others: their industry peers, other family firms in different industries and even the rising generations. Great family businesses are led by are lifelong learners. Many families we work with have made a point to continually benchmark themselves on a wide variety of topics, such as bringing spouses and next-generation members onto the board, implementing best practices for starting and running a family council and developing family employment policies. They attend conferences, build their networks and organize peer-to-peer conversations with other successful family businesses.


They use those conversations not to find the answers, but to help them ask better questions. As the 72-year old patriarch of a family business told us: "In our discussions with other great family businesses, we never find the complete 'answer' from one conversation. Rather, we find specific approaches and practices that make us question how and why we do things. The conversations open our minds to change. We find our new approaches by piecing conversations together into a package that works for us."


The families who are successful generation after generation take the time to instill a sense of curiosity. The leader of one third-generation family business we work with made a point of having a weekly lunch with his daughter and son in which he promised to answer any questions they had about the business. He himself had always been inherently curious — he was constantly looking for better ways to solve problems for customers and as a result had grown the business substantially over time. But he wasn't sure if his children, at the time in their 20s, were fully engaged, so the lunches were a way to stir that curiosity.


The time he put in with his children paid off. He knew their engagement had finally clicked in, he told us, when they started asking tough questions at lunch. "They weren't always easy questions to answer," he reported, "but they were the right ones to ask. It was then that I knew that bringing them into the business was going to work."


Teamwork
Family business is a team sport. You win together — but you can also lose together. As one of our clients told us: "The only thing that can destroy this family business is us." There is work in every corner of a family business: work to run the company, work to keep the family connected, work to maintain harmony in the family and so on. One piece of the "work" is seldom highlighted but essential to longevity: the work of ownership. It some ways it's the most difficult work to do. It requires a continual commitment to work through problems, agree on mutual goals, find a path to alignment among the owners — and not get up from the table until you've made progress. The work of ownership involves making good decisions, together, over time.


We know one group of third-generation owners who, during a four-year period, undertook a full buildout of their generation's approach to ownership. Specifically, they worked to understand their current complex ownership structure, crafted and gained approval of a new shareholder agreement, clarified how they would make decisions together as future beneficial owners, explicitly worked on their long-strained group dynamics, started an ownership development program for their next generation, created a new dividend policy, crafted a statement of ownership goals to guide their board of directors, reshaped their board of directors to include spouses and their next generation, and created a family office. Progress required creating more than 10 task forces to tackle specific issues and working through some "skeletons in the family closet" regarding poor behaviors. Family members who also had full-time, "real" jobs put in many hundreds of hours.


This work challenged them intellectually. Trust structures, tax law and financial policies all needed to be mastered. Their emotional work, however, was more difficult. The issues they tackled together made them face long-simmering resentments among the cousins, inequities across their family, and even their own mortality and that of their parents. Their success in setting the stage for another generation of family ownership resulted from a willingness to do both the rational and emotional work together. Their commitment to invest the time required came from their parents, who had instilled in them not only a love of the business but also an understanding of the effort required to sustain it.


As family business owners, you can hire people to handle many aspects of your business and your life over time. But you can't outsource ownership. And that involves a commitment to sustained hard work, with your fellow owners. There is no substitute for that.


Adaptability
Even in the most successful businesses, nothing stays static over time. Family businesses, like all businesses, will face disruptions of all kinds — to the business and to the family. So great family businesses incorporate an expectation of adaptability into their culture.


We've seen families work to actively "disrupt" their own business. They anticipate and create their own "competitor" for their customers rather than waiting for other companies to do that to them. That's one of the benefits of family ownership; you can think in terms of years or even generations rather than quarters, the way a public company has to. One family we worked with has evolved its business across generations from distributing coal, to delivering heating oil, to running gasoline stations, to trading in oil futures, to managing a convenience store chain and most recently to managing its real estate portfolio. The goal is to be in business together, not necessarily in a particular business.


This adaptability should extend to issues of governance, as well. Nothing should be set in stone for generations, because the way one generation of owners chose to govern their business may not be right for the next generation.
One large global company we work with actively reviews and redesigns its board every decade to incorporate the next generation and their unique perspective on both the family and the business. Even something as fundamental as the ownership structure must be reviewed periodically to ensure it fits the needs of the next generation. If, for example, owners are required to work in the business, but the next generation has a number of members with strong professional passions outside the family firm, should the ownership policy be changed to accommodate that?


Change is extremely hard for a generation that has worked, with great success, in a particular way. Those who encourage adaptability recognize that differing circumstances in turn require an evolution in how the family business will function. For example, one company's senior generation has been clear with the next generation that they have no interest in changing their governance structure as long as they're all still alive. But they recognize that the next generation will need to do things differently. So the senior generation blessed the formation of a next-generation working group so they can figure out for themselves how they would like to structure the company's governance when it is their turn to lead. It's a compromise on both sides, but one that acknowledges that each generation must build governance and decision-making structures and processes around its own needs.


We encourage you to foster these cultural traits — with the necessary behavioral changes. We recommend a couple of actions to take for each cultural trait.


Learning:
• Talk to other family businesses and share what you learn with others in your family.


• In discussions with your family, ask questions and explore options rather than provide answers. This approach will encourage others to think rather than react.


Teamwork:
• Explicitly consider whether your family is doing the necessary work on ownership: Do you need to update your shareholder agreement? Are your goals as owners explicit? Is it clear which decisions the owners want to make themselves and which ones they are willing to delegate?


• As new issues arise in your family business, form cross-branch, cross-generational working groups to develop options.


Adaptability:
• Write down and discuss the assumptions your family makes about how it operates and will transition.


• Ask next-generation members what changes would make the family business more attractive to them.

An enduring family business that expresses and reinforces what your family most values is within reach, if you're willing to work at it. We wish you good luck on your journey to create a culture of continuity in your family business, together.


Josh Baron is a cofounder and a partner at BanyanGlobal Family Business Advisors and an adjunct professor at Columbia Business School. Rob Lachenauer is a cofounder and the CEO of BanyanGlobal. They are the authors of The Harvard Business Review Family Business Handbook (Harvard Business Review Press, 2021).


Copyright 2021 by
Family Business
Magazine. This article may not be posted online or reproduced in any form, including photocopy, without permission from the publisher. For reprint information, contact
bwenger@familybusinessmagazine.com
.